Lunch & Nutrition
Lunch Program
Our school provides supervised lunchrooms (grades 1-6) as a service to parents on a cost recovery basis. Financial statement will be available approximately mid September. The fee offsets the cost of the salaries for the lunchroom supervisors.
A registration form, which includes more information about the operation of the lunchroom will be sent home the first week.
Nutrition
‌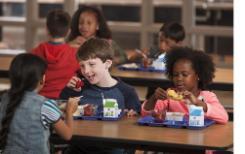 Many students bring lunches and/or a snack for recess. As Edmonton Public Schools and Meadowlark School encourage healthy living and wise food and beverage choices in school, we are asking students not to bring candies and soft drinks to school. Food with high sugar content will not only increase unnecessary caloric intake but might also affect learning in some students. If we see students bringing such food to school, we will remind students to put them away. If the situation persists, we will contact their parents immediately. We will also ensure that high sugar content items are not used as ‌rewards for students at Meadowlark.
We also ask students do not bring gum or sunflower seeds to school for safety and school cleanliness issues. Thank you for your cooperation on this important issue. Please check with each teacher to see if there are any specific dietary restrictions due to allergies in the classroom.
Hot Lunch Events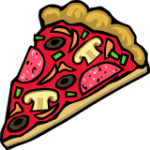 Throughout the school year, special Hot Lunch Days are held at Meadowlark School. Students pre-order from a local restaurant (pizza, chinese food, submarine sandwiches, etc.) and the meals are delivered to classrooms on a set day.