REGISTRATION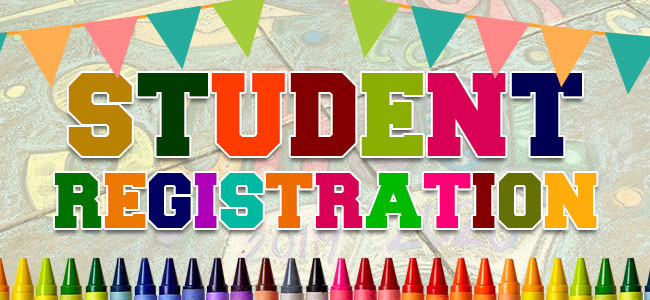 Meadowlark School is now full in all planned classes with the exception of Mandarin Kindergarten.
Full in all grades for the Mainstream program

Grades 1, 2, 3, 4, 5 and 6 in the Chinese (Mandarin) Bilingual program
For the mainstream program, a Kindergarten student who is a resident and lives in the school's attendance area may still register. We will also now only accept resident students for Grades 2 and 3 who have newly moved into the school's attendance area. A resident student of Edmonton Public Schools has at least one parent or legal guardian living in Edmonton who is not Roman Catholic. Non-resident students can enrol in another Division school with space in planned classes.

If you are registering for Kindergarten or if you are new to Edmonton Public Schools, you must register online.
If your child is new to Edmonton Public Schools, you can register for school online. Visit the Division website to learn how to register for school.

For more information with regards to Student Transportation and Yellow Bus services, please click here.
MEADOWLARK SCHOOL - KINDERGARTEN MANDARIN PROGRAM
2023/2024 Chinese Bilingual Kindergarten Information Video
Thank you for your interest in Meadowlark School. Kindergarten is an exciting time for families! Kindergarten registration for the 2023-2024 school year will begin on February 1st and ends on April 14th at 4:00 PM. The registration process is available online via the EPSB website. You may only register your child at one school within one school district.
For Mandarin Kindergarten registration we will be following the Division's protocol which is below:


Elementary Chinese Bilingual**
Resident students who live in the attendance area, and who are currently in the alternative program in a Division school.
Resident students who live in the attendance area.
Resident students who live in the program enrolment boundary, where applicable.
Siblings of students currently in the alternative program at the school and who will be returning the following year.
Other resident students.
Non-resident students currently enrolled in the same alternative program elsewhere in the Division.
Other non-resident students.
Things to Consider:
Should your child be accepted but you live outside of our transportation area, transportation will be parent responsibility.
Should Meadowlark School exceed the number of applicants, a random draw selection would take place. Parents will be contacted to advise them of their next steps.
If your child is unsuccessful, then you are welcome to contact the other Mandarin programs
If space is not available, then your designated school's mainstream program must accept your child.

Meadowlark Kindergarten Open House Video